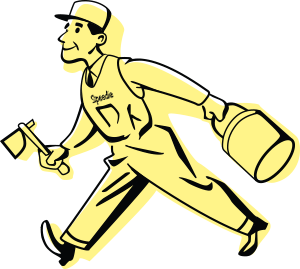 Need a new roof? Do it yourself.
Roofing, re-roofing, or repairing a leaking roof on a home or business is no easy task.
While this job is best left to a professional roofing company, we want to help you learn about the process so you'll know what to expect. Our helpful staff is available to guide and answer any questions you may have about roofing supplies or installing a new roof.
Roofing Product Resources
RESIDENTIAL ROOFING
ASPHALT SHINGLES
(FIBERGLASS)
CLAY TILE
CONCRETE TILE
SIMULATED SHAKE, SLATE, TILE
REAL SLATE
METAL ROOFING
FIRE RETARDANT SHAKES/SHINGLES
ACCESSORIES
SKYLIGHTS
DECK COATINGS
Landscaping
COMMERCIAL ROOFING
BUR/MODIFIED/SINGLE PLY
CEMENTS/COATINGS/WATER-PROOFING
INSULATION
ROCK/BALLAST
NAILS/FASTENERS
SKYLIGHTS/ROOF HATCHES
ACCESSORIES
ASPHALT
MASONRY PRODUCTS
BRICK, BLOCK, STONE
CEMENT
SAND/GRAVEL
SLATE
CONCRETE PRODUCTS
SEALER
HEATERS/FURNACES
BARBEQUES